The "Angles & Targeting" tool in Tenpin Toolkit lets you plan and visualise the line of your shot from the start of your approach to your target, helping you become more accurate and consistent.
Tap the numbers on the left or drag the shot line to plot a shot on the lane, adjusting the distance to the breakpoint, the breakpoint board and the board you want to aim at, either at the arrows, the lane dots or the foul line.
As you adjust the shot, the numbers on the left will update to tell you where the ball should be throughout the shot, from the start of your approach. You can also adjust the length of your approach, and whether you are left or right handed, from the Settings screen under the main menu.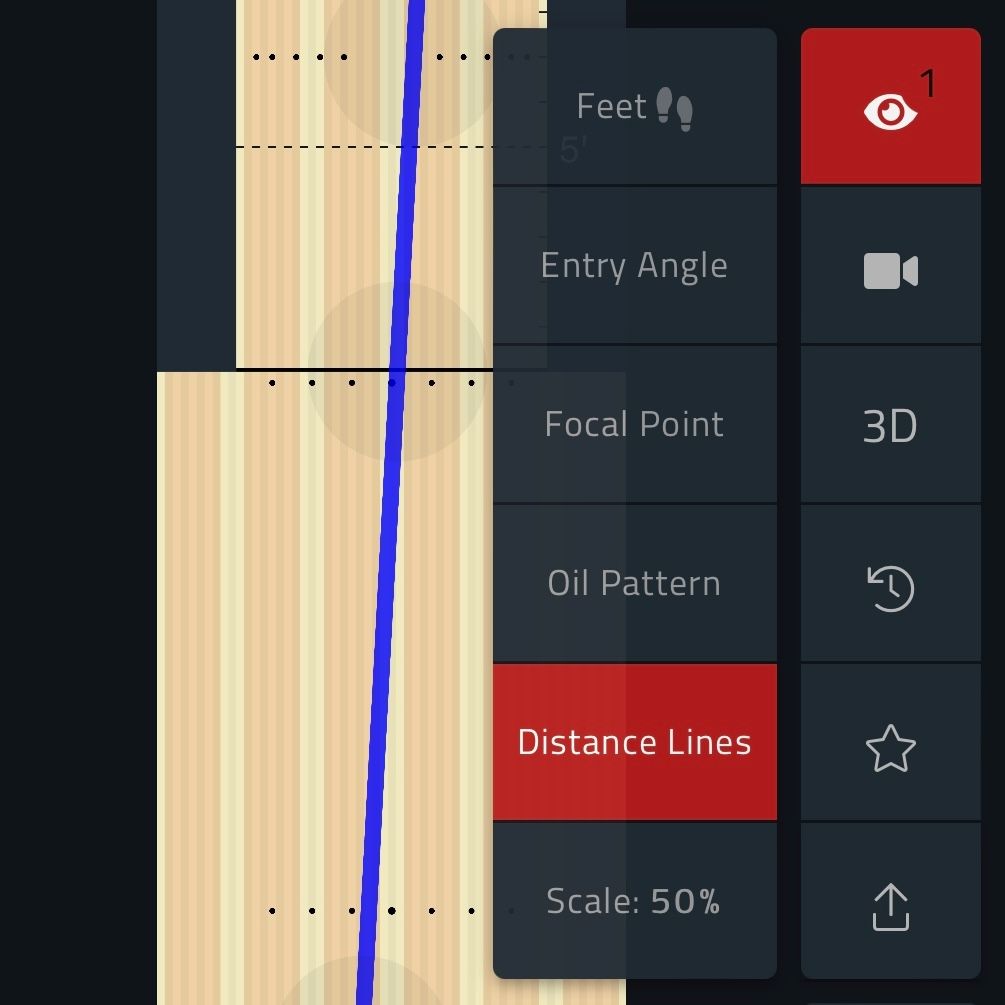 Add overlays to the lane diagram, such as entry angle, focal point, distance markers and oil pattern, and save favorite shots to easily refer back to them later.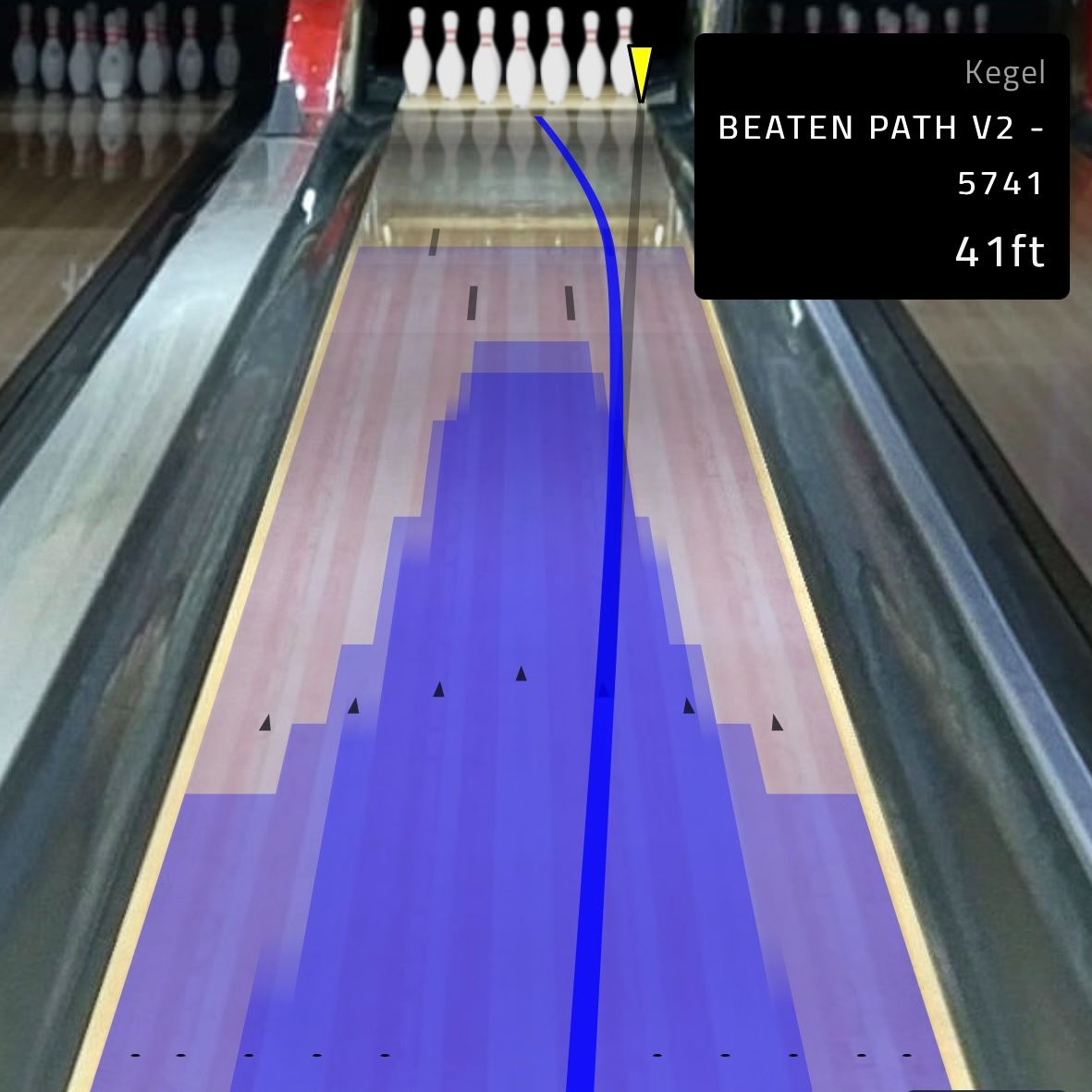 View your shots from above or switch to the 3D view for a bowler's-eye view with all the same helpers and overlays.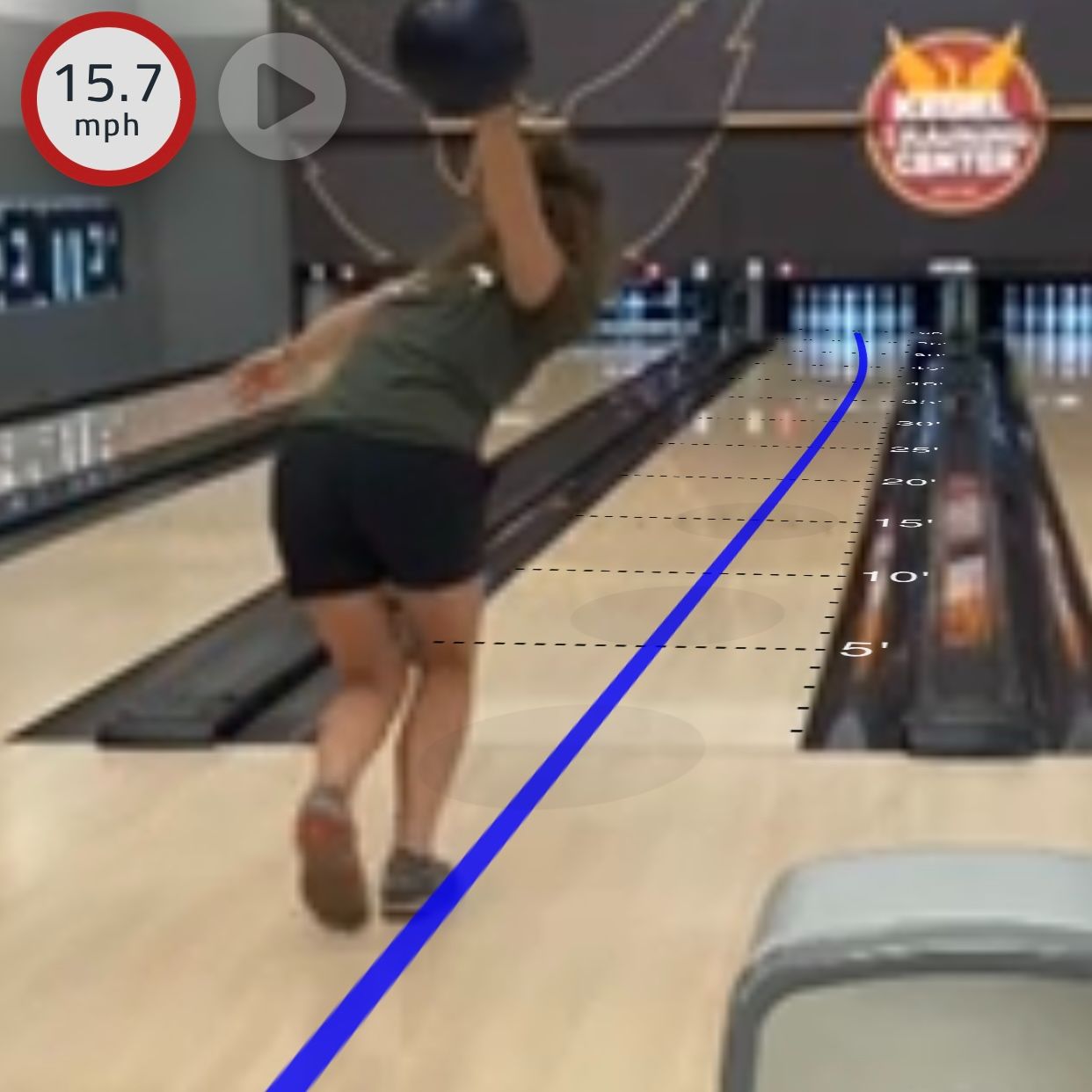 Video mode can apply all these features to a recorded video, or use a live camera view when practicing, with up to 30 seconds of delay, for continuous action replay of every shot.